VOLUNTEER
Coaches
Bowie FC is a volunteer organizaton and often needs volunteer coaches. Volunteering to coach in our program is a great way to develop your coaching skills and give back to the community.


Learn more about coaching with Bowie FC!
Students
Bowie FC also provides opportunities for students to earn high school community service credits by volunteering to assist Bowie FC coaches with practices, refereeing games, or preparing fields for play. To earn service hours with Bowie FC, the following conditions must be met:
Volunteer hours must be approved in advance by the Bowie FC Commissioner or Director of Administration.

Volunteer activities must be clearly defined and in support of Bowie FC's mission. The dates for these activities must also be identified.
Students must be supervised at all times by a member of the Bowie FC Leadership team or Head Coach (hereafter Supervising Adult). Students are NOT permitted to complete a volunteer activity (e.g., coach a practice) without the presence of the Supervising Adult.
The Supervising Adult is responsible for determining how many service hours are earned and signing the Bowie FC Service Hour Form after the volunteer activity is complete. Service hours are awarded in 60-minute increments only.
Students 18 years of age or older must pass a background check before volunteering.
Volunteers must complete and submit the liability waiver before volunteering.
Supervising Adult accepts responsibility by signing a volunteer form.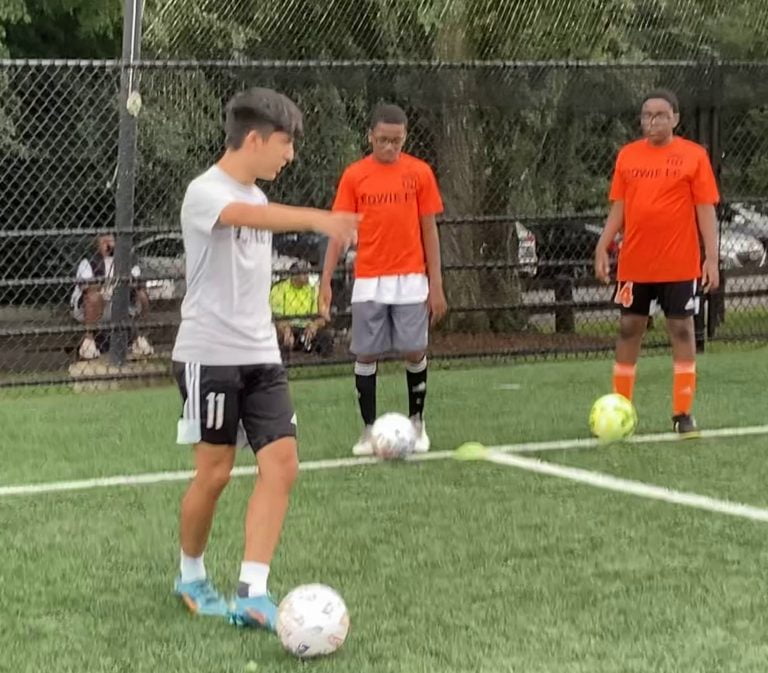 If interested, students should
complete the Bowie FC Service Hours Form
and liability waiver and submit these documents to the
Director of Administration
or review and approval. Once approved, the student should take the approved form to the volunteer activity. The Supervising Adult will sign the form once the activity is complete. This form can then be used as documentation of the hours earned for the student.