PROMOTING
SELF-CONFIDENCE AND SELF-ESTEEM
THE GAME OF SOCCER IS ALL ABOUT WORKING TOGETHER AND MANAGING GOALS
Whether it's advancing the ball to score or playing on defense, all players must work as a team to be successful.
Bowie FC is a nonprofit volunteer organization dedicated to providing quality soccer programs for the youth of our community in Bowie, MD.
U11-U12 Girls at Naval Academy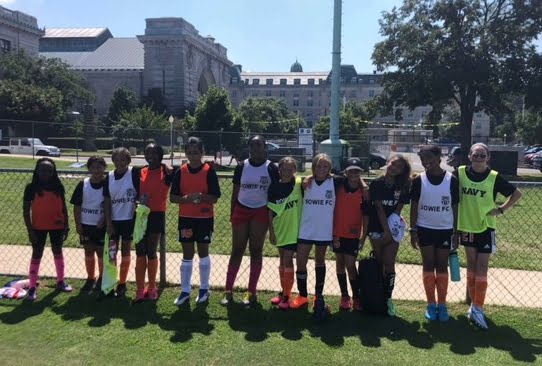 The U11-U12 girls Academy team attended the United States Naval Academy Women's Soccer team game on August 28. They formed the "high-five" tunnel for the Navy team, served as ball girls, and scrimmaged on the field during halftime.


Sponsorships
Bowie FC now has sponsorship opportunities available. We can help you reach your target market as you show support for Bowie FC and its players. Be among the first to support the youth in our community.
Download sponsorship information
and contact the
Director of Administration
to discuss the opportunity that is right for you!
CALENDAR
September 10, 2022
Developmental and Academy Programs Games Begin

September 11, 2022
Patriot Day

October 1, 2022
Chipotle Fundraiser

October 2, 2022
College Recruiting Process Meeting

October 29-30, 2022
Developmental Program Tournament
Ages U7-U8 and U9-U10